European Pinball Championship 2022 20–23 October
Don't miss your chance to become the European Pinball Champion!
This tournament is 'open' and is a four-day event from the 20th until the 23nd of October 2022. This means four days of pinball fun, open for both Swedish and international players with a maximal number of 256 players! We have the main and classic qualification on Saturday with match play in groups and we continue on Saturday/Sunday for the playoffs with 64 qualified players – top four per group (number two qualifiers in each group get one bye and top qualifiers get two byes) in head to head match play – best out of five machines. We also offer a warm-up tournament on Friday, a country team tournament, a Women tournament, a few side shows and, of course, free play on a lot of arcade machines!
Payments are non-refundable! (unless the tournament is full)
Satellite Tournaments
Thursday at 18:00 at Matchstick Pinball – Norra Strandgatan 84, Jönköping. Sunday at 11:00 at Flipperkulan – Möbelgatan 1, Mölndal.
Info about the Satellite/Consolation Tournaments can be found here.
https://www.svenskaflippersallskapet.com/tavlingar/epc-warmup-matchstick-pinball-2022-10-20/
Location
EPC 2022 will be held at Pinballseye in Borås, Sweden. During the tournament, the facilities of Laserdome (next door) will also be available with seating, sideshow tournaments, a few pinball machines and a lot of arcade machines on free play, and will be where alcohol will be served.
It is not allowed to bring your own alcohol!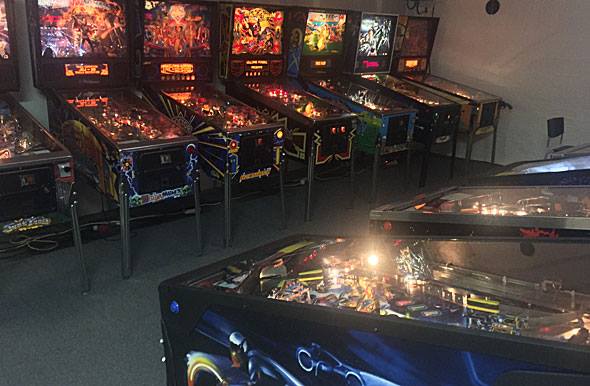 Cost
Main tournament (incl Classic tournament): 60 euro
Warm-up tournament on Friday: 10 euro
Country Team tournament on Friday: 20 euro (per team)
Womens tournament on Friday: 10 euro
Side shows (Set the Highscore, Single Hand, Killswitch etc) are played on coin operated machines.
The EPC is a closed event, only registered players are allowed. Recreational/Spectator only is not possible!
Entrance to this event is free of charge and all machines (except the Side shows), including those for recreational use, are set to free play.
Streaming and live results
There will be streaming from EPC and it will be found here:
http://www.twitch.tv/inkandmos
All tournaments will be on Matchplay.events. Links will be posted.
See the latest games at the EPC
The pinball industry is more vital 2022 than in decades and there are five new titles from five different companies in production this autumn. We aim to have some of them on Free Play here at the EPC along with representatives from manufacturers/distributors.
Titles: TBA.