European Pinball Championship 2017 20–22 October
Don't miss your chance to become the European Pinball Champion!
This tournament is 'open' and is a three-day event from the 20th until the 22nd of October 2017. This means three days of pinball fun, open for both Swedish and international players with a maximal number of 256 players! We have the main qualification on Saturday with match play in groups and we continue on Sunday for the second round with the first 64 qualified players in another group match play. We then continue with 16 players head-to-head single elimination. We also offer a country team tournament on Friday, a few side shows and, of course, a big Classic tournament running all weekend.
Payments are non-refundable!
Satellite Tournament / MS Memorial
Info about the Satellite Tournament can be found here. If you want to sign up, just send us a message and we'll add you.
http://www.svenskaflippersallskapet.com/index.php?topic=24458
Location
EPC 2017 will be held at Pinballseye in Borås, Sweden at our new location. During the tournament, the facilities of Laserdome (next door) will also be available with seating, sideshow tournaments, a few pinball machines and a lot of arcade machines on free play, and where alcohol will be served.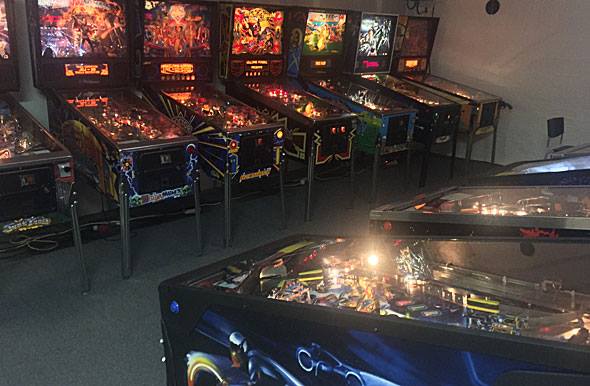 Cost
Main tournament (incl Classic tournament): 55 euro
Recreational/Spectator only is not possible!
Country team tournament: 20 euro per team
Side shows (Set the Highscore, Single Hand, Killswitch etc) are played on coin operated machines.
The EPC is a closed event, only registered players are allowed.
Entrance to this event is free of charge and all machines (except the Side shows), including those for recreational use, are set to free play.
See the latest games at the EPC
The pinball industry is more vital 2017 than in decades and there are four new titles from four different companies in production this autumn. We have three of them on Free Play here at the EPC along with representatives from manufacturers/distributors.
Jersey Jack Pinball's Dialed In, Heighway Pinball''s Alien and Stern Pinball's Star Wars.
Meet Gary Stern
We will also have the Stern Pinball front figure, Gary Stern, present all days of the EPC. Now you have the chance to ask about the upcoming titles and deliver some personal input regarding their business and games.